Come have fun showing with us at levels ranging from local schooling to USEF. Coaching is available on your horse for $50/day or use one of our school horses for $140/day which includes coaching, use of the horse and transportation for the horse. Check out our show results page to keep up with the accomplishments of our riders.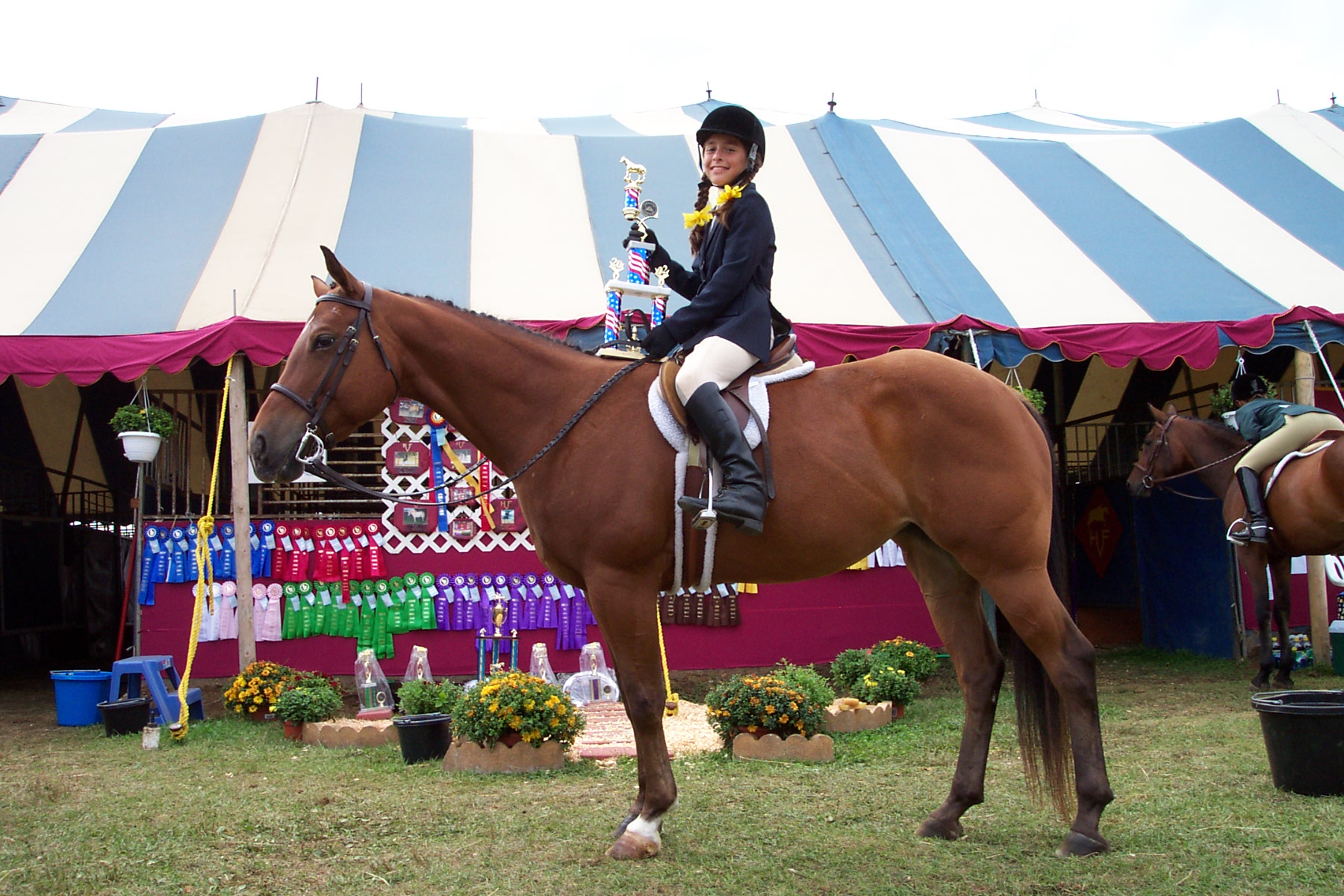 Winner of 2002 Woodstock Fair Most Improved Young Rider Award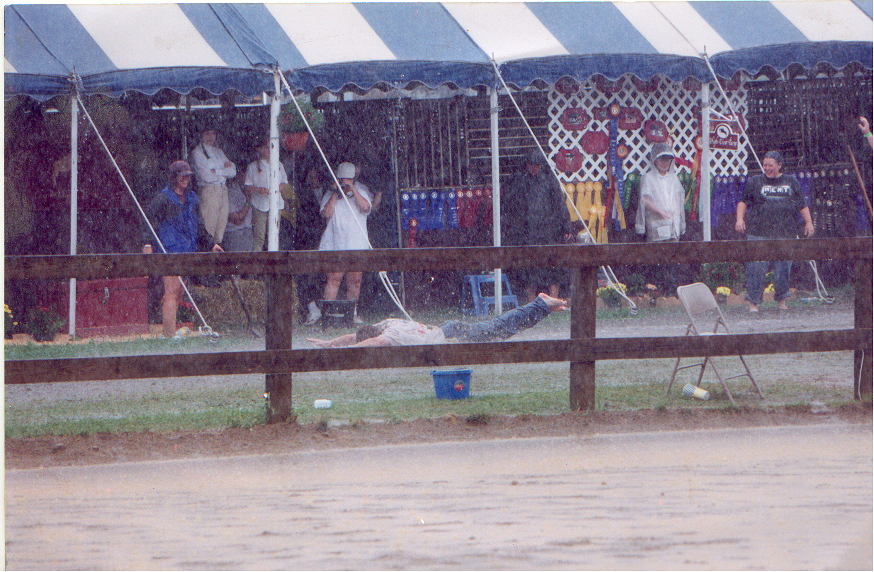 We know how to make the best of bad weather!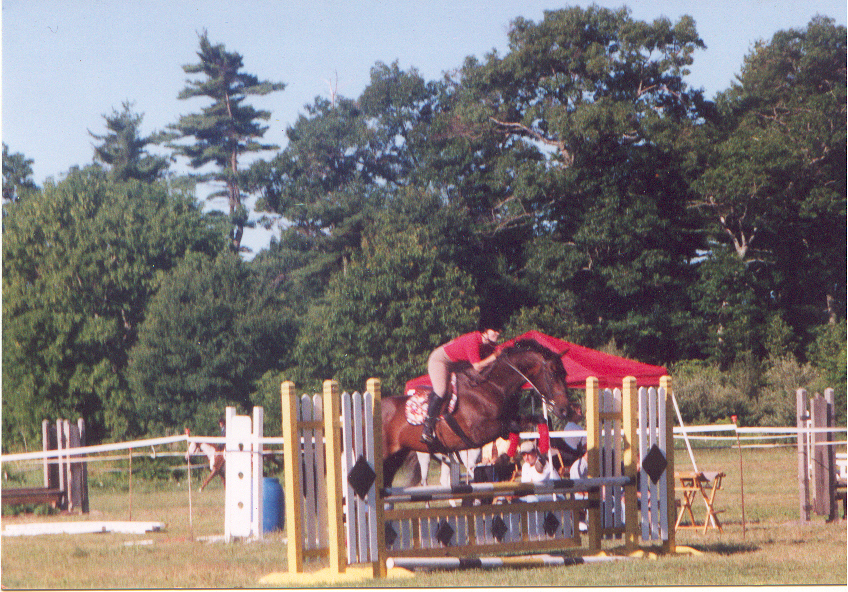 "Easy" one of the HVF school horses in Childrens Adult Jumpers