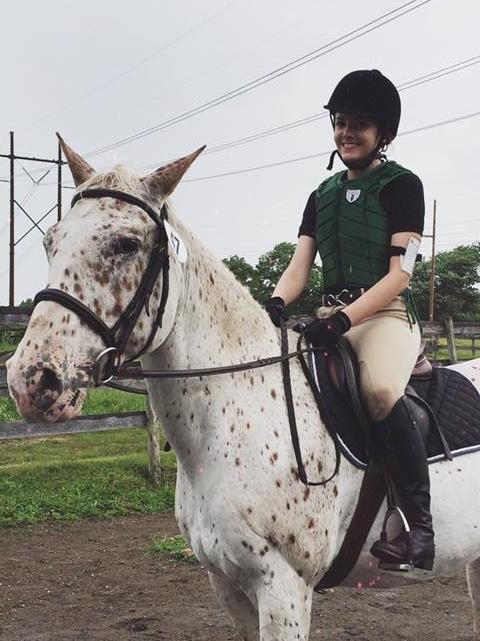 6/12/16 - Yesterday was a double show day. Talia Martin and Carol Mayer were off to Azrael Acres Horse Trials while Brittany Mayer took our High View Medal riders to the Hanover Hunt Club show to chase down those points to qualify for finals in October. Congrats to April B. and Ciara O. on finishing qualifying and to Julia K. for her 3rd, she is half way there. Back at the Azrael Acres show Jen D. on Moon had a great eventing debut coming out of dressage tied for first. A problem in stadium eliminated
the pair but it was a great learning experience for Jen. Clean over her first cross country course she is eager for more. Finishing first in her division Kayla M. is now qualified for the Area 1 Schooling Horse Trials Championships at Apple Knoll Farm in August! Congrats Kayla. Jessi C. aboard Aladdin had a good day showing great stadium improvement and has gained a point towards her quest for the Area 1 championships. Great day although a bit wet for the whole HVF show crew. Next weekend-South Shore!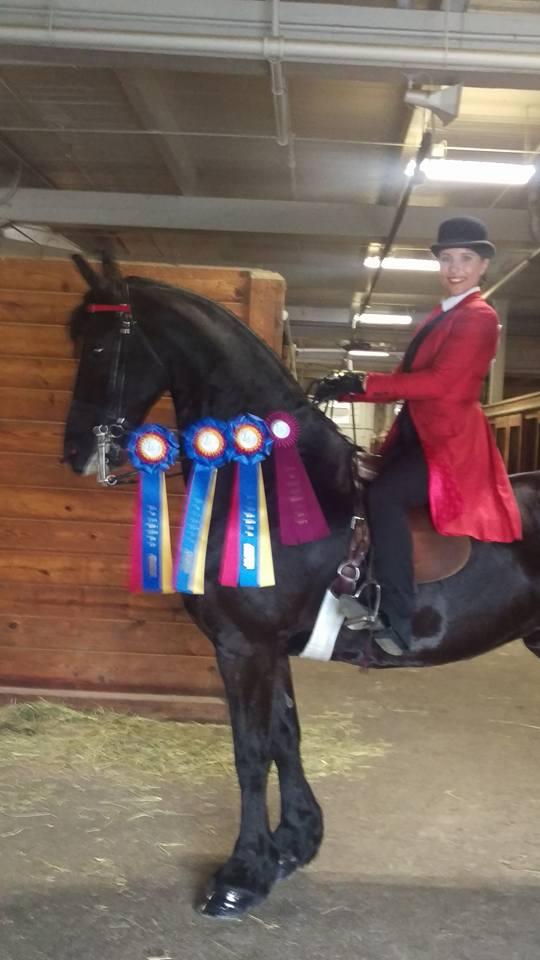 6/10/16 - Ira had a very successful IFSHA Regional Show last weekend in Springfield. Region 1 champion Friesian Trail Western, Western Pleasure and Saddleseat Pleasure. Top 5 ribbon in Friesian Show Hack after pushing the envelope a little too much with an extended trot break in the middle of a class that was going VERY well so we are on the right track on our journey towards the Friesian World Show in October. Stay tuned as his season progresses. Mary Smith made her debut in the Friesian Show ring and although she didn't come home with ribbons we are off to a promising start. Go team Ira!