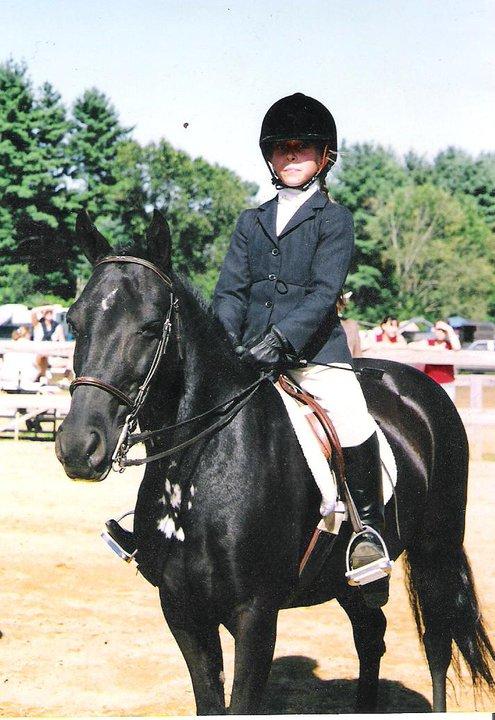 Little Bit of Lace is a 28 year old 12.1h Welsh Cob pony mare. We have owned Lace since 1999 and she has been an integral part of our lesson program ever since. She is a great beginner pony and can serve the needs of small riders from their very first lesson, all the way to jumping small courses.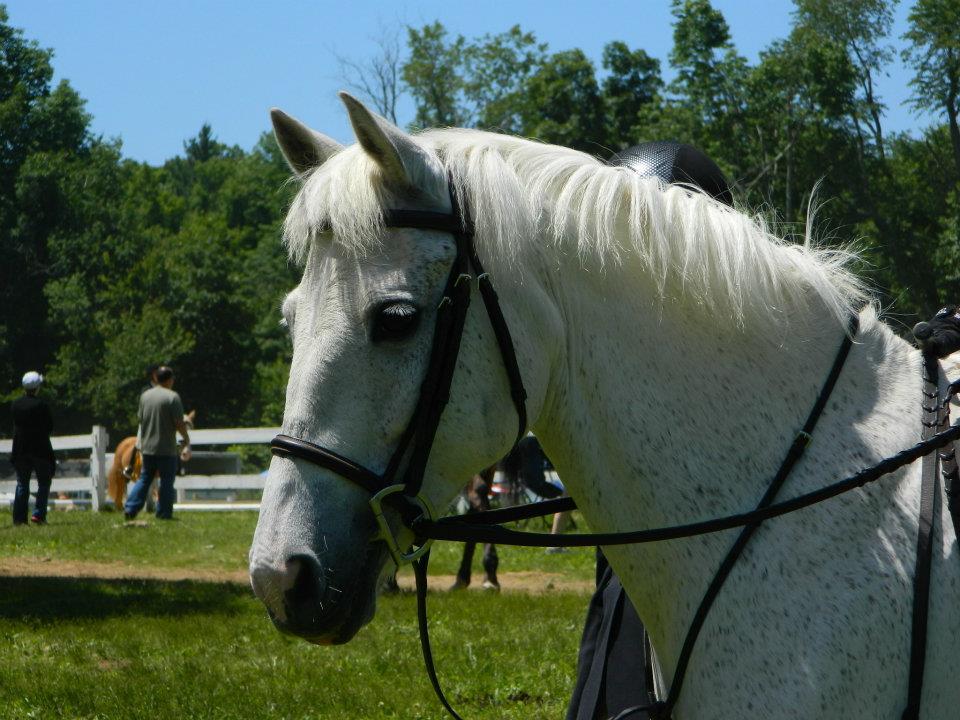 Moose Meadow Atta Girl is a 13h registered 1/2 welsh and shetland mare. We have owned Abby since 2005 and she has been a fantastic pony for both beginner riders and advanced riders. Her best talents include teaching riders to canter and bringing students into higher levels of showing as she is a fancier pony.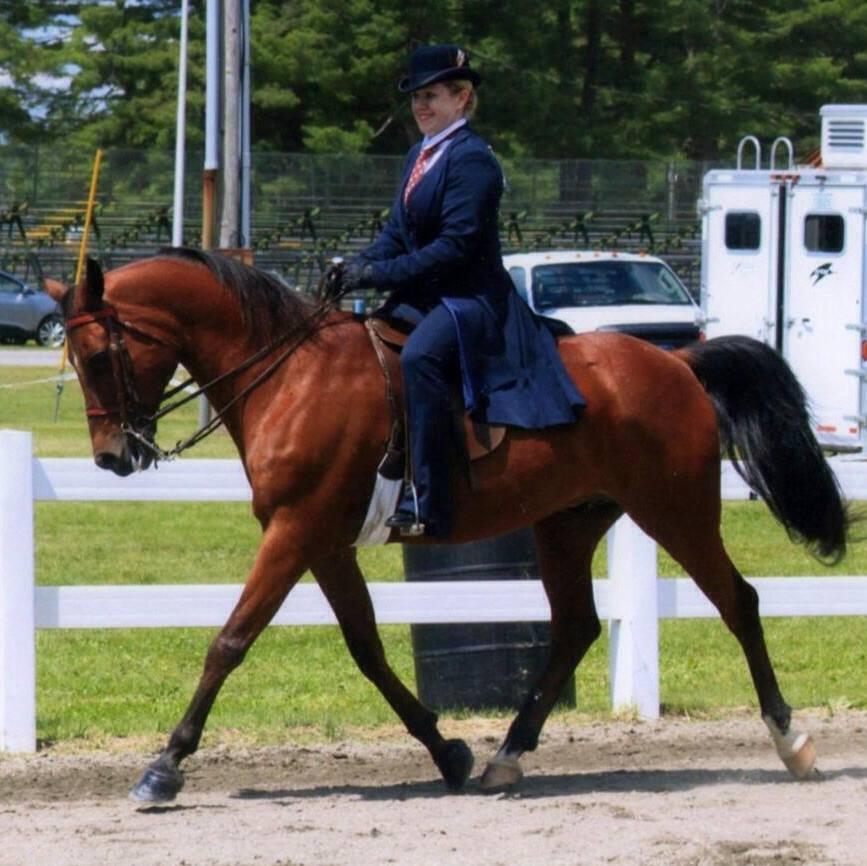 Oliver Twist is a 24 year old Arabian gelding. We have owned Ollie since 2009. He is a fun ride for more advanced riders who wish to use their knowledge and talents to ride a higher level horse. He rides hunt seat, western, saddle seat and can jump small fences too! He is a jack of all trades for those who can master him.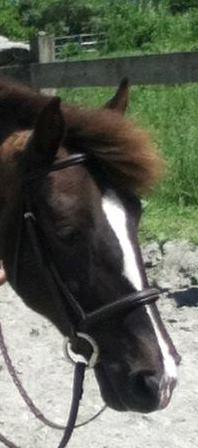 Que Sera Sera is a 13.3h Chincoteague pony mare. " Moon" has been a member of the High View Farm family since 2013 as a boarder and lesson pony. We are pleased to say we bought her in the Spring of 2015 when her owner outgrew her. She is a safe beginner pony and can take riders from their first ride to jumping 2'6" courses and even bigger single fences. She is a favorite mount for all things versatility and together with her rider April placed 10th out a tough field of 25 competitors at the Versatile Horse and Rider Competition at the Massachusetts Equine Affaire in November 2017. Moon has also carried riders at the Schooling Horse Trials Championships in 2016 and 2017. Reserve Champion placing in 2016 and in 2017 both Champion Jr and Reserve Champion Sr placings in the Pre-Elementary and Elementary Divisions . Over and over Moon has proven to be a very valuable member of the High View Farm family of horses.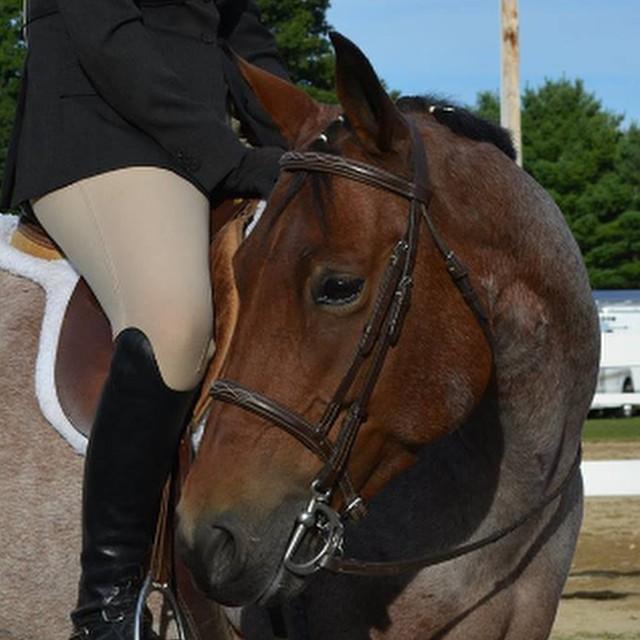 My Sharoana is a 13 year old, 14h Quarter Horse pony mare. We have owned Roanie since 2011 and she has become a strong asset of our lesson and show program. She rides hunt seat, western, and can jump small courses. She has carried riders to the NEHC Western/Reining Seat Medal Finals and taken home many day end and year end awards for our students. She is a great pony for children and adults alike since she is stocky yet short.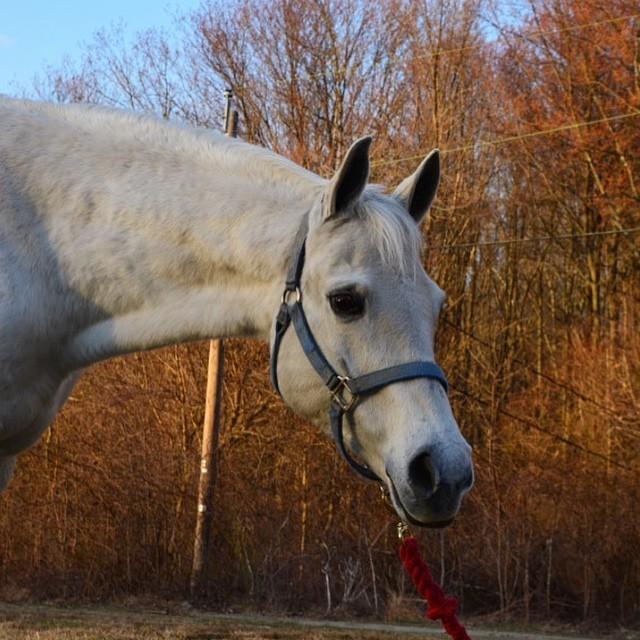 Montana Sky is a 25 year old, 15.2h Quarter Horse gelding. Monty has been a familiar face at High View Farm since he was 6 years old. He started as a boarder and now is one of our best lesson horses. In his older age now, Monty enjoys giving lessons to beginner-intermediate kids and adults and is a perfect guy to learn to canter on. In his semi-retirement, Monty no longer jumps but he has been learning some low level western to enhance our western program.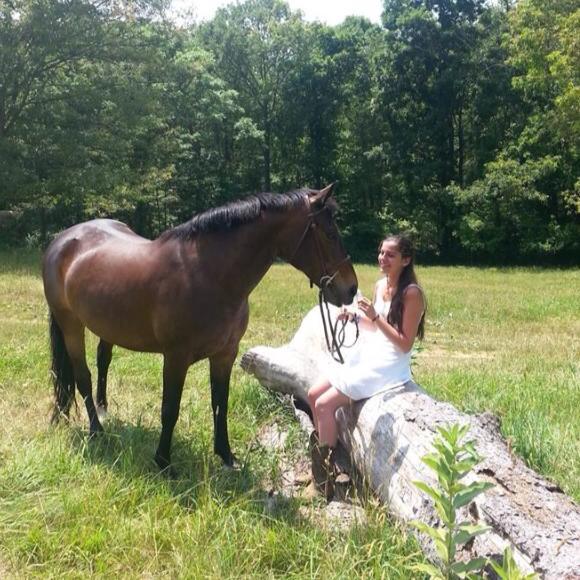 Stunt Double is a 12 year old, 14.2h Belgian/Thoroughbred mare. Penny came to High View Farm on lease with a student early in 2015. We are pleased to announce that High View Farm now owns Penny! We are excited for what the future holds for our students with this great horse. Penny excels in the hunter ring and is great to bring riders from cross rails up through 2'9" courses with auto changes.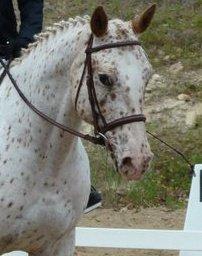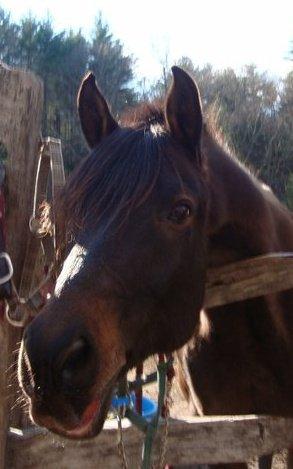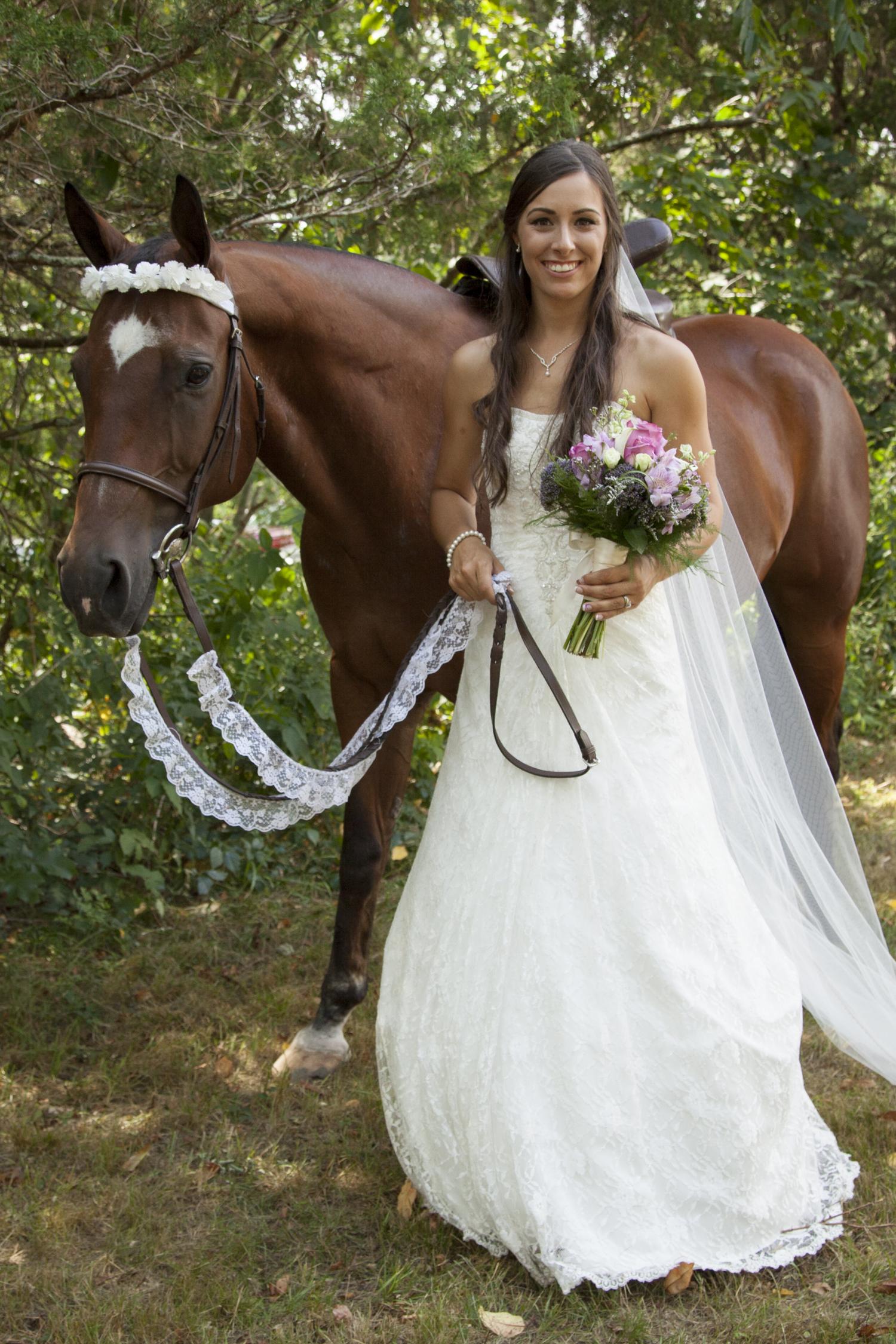 DZ Diver is a 15 year old, 15h Registered Appaloosa gelding. Steve has been owned and trained by instructor, Brittany Mayer, since 2006. He is used for some lessons and students periodically show him as well. He excels in western events such as pleasure and horsemanship but can also ride hunt seat, saddle seat, and side saddle. Steve has taken several riders to the winner's circle in the NEHC Western/Reining Seat Medal Finals and has taken 2nd for the last 3 years in the NEHC Hunt Seat Pleasure Equitation Medal Finals.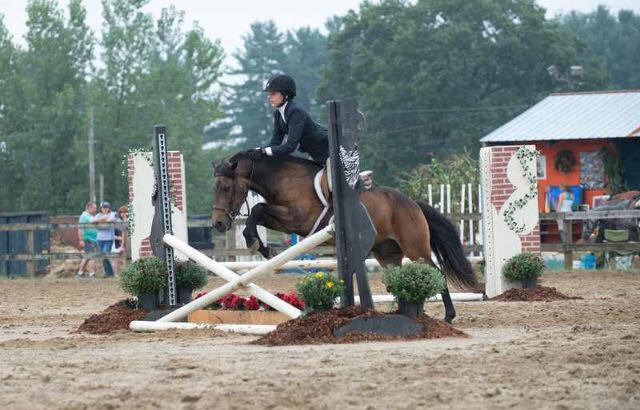 Canadian Exchange is an 18 year old, 13h Exmoor pony. Pepsi can do it all from short stirrup riders, jumpers, and working cattle. He is our go-to-guy for bold riders to have some fun! As small and cute as he is, he is not for beginner riders. Pepsi does some beginners when they are still being led by an instructor or some of our "double" lessons where the instructor rides behind the student but overall, he is much happier doing intermediate and advanced lessons.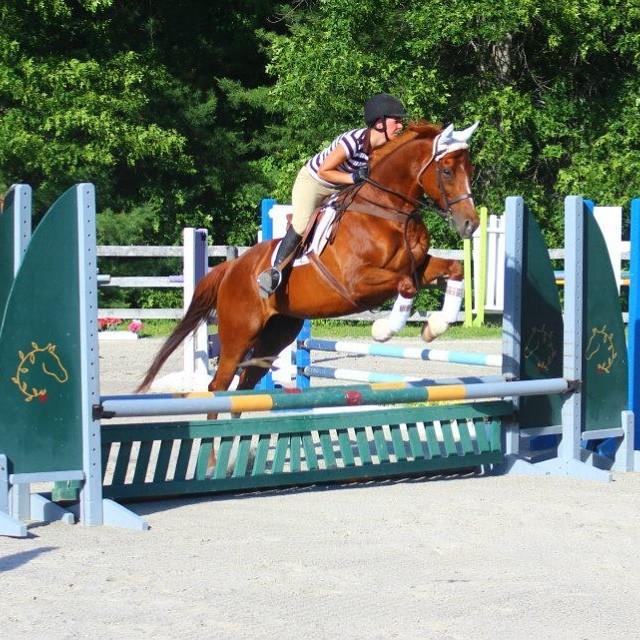 Dream Weaver is a 13 year old, 15.3h Thoroughbred mare. Dreamer has been a resident of High View Farm since 2006 when she arrived after a successful career on the track. Brittany began training upon her arrival and she has been developed into a fantastic jumper and event horse through beginner novice with a lot more to offer. She is still learning but is being used more for our advanced riders who want to push their abilities and ride a very talented jumper.
We have many horses and ponies available for partial lease. Contact us for more information!